The most cost-effective plant for permanent installation on long-term sites. Perfect for supplying the local area with a steady off-take, especially where there is a consistent demand for readymix concrete. Whether you're building a new shopping mall, a national highway or an international airport, look no further than our Static Dry Concrete Batch Plant. Its solid construction is tough enough for the harshest conditions on the African continent.
80m³/h CAN BE ACHIEVED, DEPENDENT ON THE AGGREGATE LOADING SPEED, PLANT LAYOUT AND/OR ADDITIONAL LOADING BINS, 2ND LOADER AND NUMBER OF MIXING TRUCKS.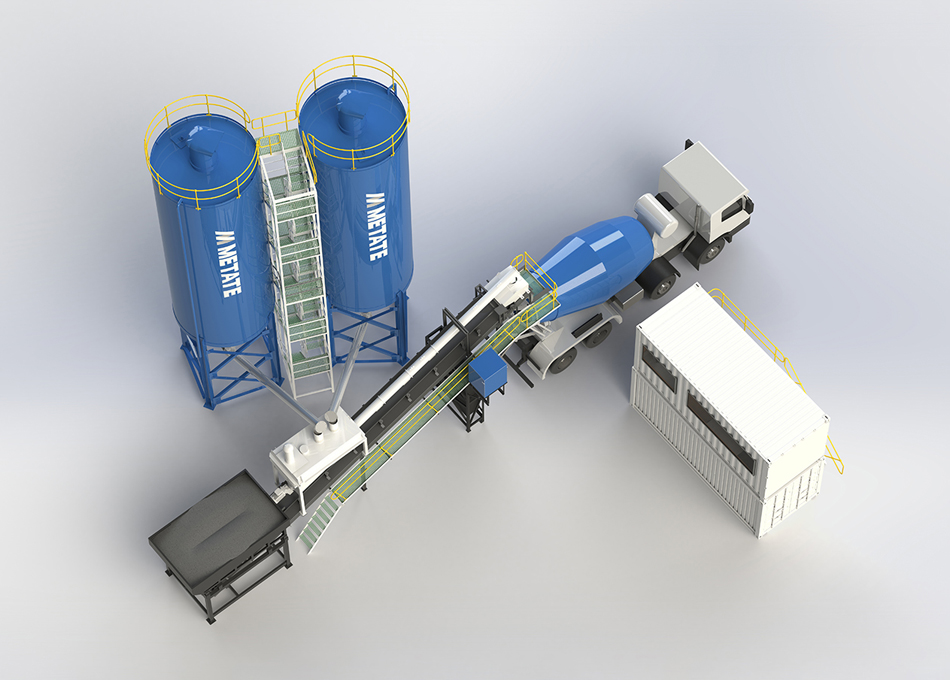 STATIC DRY BATCH UNIT 60m3/h
Find out how much you'll save with Metate. Our experts will get back to you with an affordable quotation as soon as possible.